Trending topics
Latest News
August 30th is Opioid Misuse Prevention Day and August 31st is International Overdose Awareness Day.
Over the last several weeks we have gone over many statistics about addiction and opioid misuse. Addiction is a far-reaching disorder that affects more than just the one person misusing the drug. From family to friends, and employment recovery can only occur with a comprehensive plan and considerable support.
One concerning statistic is a comparison over a longer timeline: the number of drug overdose deaths was four times higher in 2018 than in 1999, and nearly 70 % of overdose deaths each year now involve opioids.
Addiction affects many people including some of your employees. Addiction to opioid pain relievers can happen to anyone who uses them, including in a medical setting. 1 in 4 patients receiving long-term opioid therapy in a primary care setting struggles with addiction.
Listen here to a 5-minute podcast on opioid addiction by Pinnacle Treatment Centers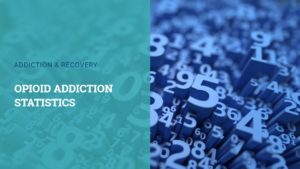 The National Safety Council is tackling the crisis head-on with its new, comprehensive plan to address opioid misuse and save lives. In collaboration with dozens of partner organizations, NSC is offering a roadmap any presidential candidate can adopt to ensure opioid misuse in the U.S. is addressed thoroughly, thoughtfully and effectively. You can read about the plan here.
An overdose means having more of a drug (or combination of drugs) than your body can cope with. There are a number of signs and symptoms that show someone has overdosed, and these differ with the type of drug used. All drugs can cause an overdose, including prescription medication prescribed by a doctor. Misuse leading to overdose causes thousands of deaths a year.
The International Overdose Awareness Day organization was founded with the following goals:
To provide an opportunity for people to publicly mourn loved ones in a safe environment, some for the first time without feeling guilt or shame.
To include the greatest number of people in International Overdose Awareness Day events and encourage non-denominational involvement.
To give community members information about the issue of fatal and non-fatal overdose.
To send a strong message to current and former people who use drugs that they are valued.
To stimulate discussion about overdose prevention and drug policy.
To provide basic information on the range of support services that are available.
To prevent and reduce drug-related harm by supporting evidence-based policy and practice.
To inform people around the world about the risk of overdose.
Find more information on International Overdose Awareness Day Here
You can join the Chicago International Overdose Awareness Day Virtual Event. A Facebook Live event happening on August 31st at 6:30 pm EST https://www.facebook.com/events/705726896654586/
The National Safety Council has great information on ways to make a difference on International Overdose Awareness Day.
If you or someone you know is struggling with addiction and you need more information about what to do and where to go call 1-800-662-HELP (4357) the Substance Abuse and Mental Health Services Administration (SAMSHA) Hotline. They are always there and can connect you with local resources.
Not currently an MBWCF member – click here to learn more about how to join!