Trending topics
Latest News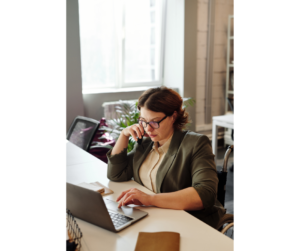 Help can be a phone call away. Do you offer an Employee Assistance Program (EAP)? Do your employees know how to access this resource? Promoting your workplace EAP can help when addressing mental health issues related to bullying, such as anxiety or depression
Almost 30% of autistic people report feeling discriminated against or bullied in the workplace. Neurodivergent folks – people who are diagnosed with autism, ADHD, intellectual and developmental disabilities, learning disabilities, and other variations in brain function and neurotype – often face difficulties at work once they manage to tackle barriers related to high unemployment rates. Inclusion beyond the hiring process is necessary to retain employees and offer opportunities to grow professionally.
Having proper support such as an EAP in place and a commitment to supporting autonomy, competence, and relatedness, organizations can overcome the initial challenges of building a neurodiverse workforce.
MBWCF members and their employees have access to mobile EAP provider LifeWorks. If you need more information on EAP's or how you can promote a neurodiverse culture at your bank please contact Natisha Jorae at njorae@mibankers.com.
#FrameofMindFriday