Trending topics
Latest News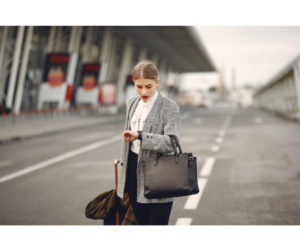 Everyone has challenges in life that impact their mental health. Sometimes fear, sadness, pressure, and stress can morph into mental health problems that we can't address on our own. When addressed we may be able to work through these issues in a short period of time or it may be that we need ongoing care.
Mental health awareness is increasing, unfortunately, we still live in a world where there can be challenges getting help, and many people try to keep their feelings of stress, depression, and anxiety hidden.
Feelings of shame are one of the top reasons people give for not telling their colleagues about their mental health problems.
Mental health problems have many different signs and symptoms. Do you recognize them in yourself or your colleagues?
It might look like being more tired than usual, making uncharacteristic mistakes, finding it hard to get motivated, trouble keeping a schedule, or being short-tempered.
Other symptoms are isolation, avoidance, procrastination, missing work, or on the other hand taking on more work than can be handled, and moving recklessly at warp speed.
"Self-care" may seem like a buzzword these days, but taking care of yourself is a lost skill for many of us. In this fast-paced world when we feel anxious, depressed, or low in self-esteem self-care can feel lazy or selfish. Be assured it is an essential skill to your mental health.
Please use your bank's employee assistance program as a resource. MBWCF members can find further resources on our partner website Lifeworks.com
If you are having thoughts of suicide, call the confidential toll-free National Suicide Prevention Lifeline at 1-800-273-TALK (8255), available 24 hours a day, 7 days a week.
Lifeline chat is available at https://suicidepreventionlifeline.org.
MBWCF #FrameofMindFriday