Trending topics
Latest News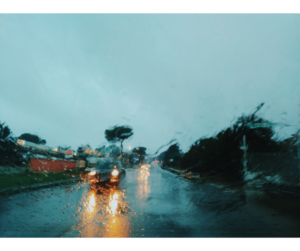 25% of all flood insurance claims come from moderate- to low-risk areas. This means you don't have to be in a high-risk zone to be affected. Floods can cause serious damage. While a few inches of water doesn't seem like much, it can knock you down. Flash floods often occur without warning in densely populated areas.
Keeping your employees safe during a flood requires preparation and readiness. Follow this guide to get them safely through a flood.
Common flooding hazards
Floods come on quickly. A narrow creek can rise from six inches to 10 feet in under an hour. Knowing your risk for flooding can assist with planning. Keep these hazards in mind:
Heavy rain, ice, levy or dam failure, snowmelt, and debris jams contribute to flash floods.
Rapid runoff occurs on steep, mountainous, or hilly terrain.
Urban, rocky, or burn-scarred terrain floods faster because little water seeps into rocks, clay soil, concrete, or asphalt.
Preparing for a flood
You can implement these steps right now:
Prepare personal protective equipment for workers, such as heavy-duty gloves and goggles.
Make an evacuation plan and practice it regularly.
Establish an emergency chain of command.
Determine a way to track workers' locations during the flood.
Have food and water available for those employees who may have to stay at work during a flood.
Once you get a flood alert:
Use FEMA tools to gather more information.
Place important documents in waterproof boxes.
Tell employees to keep their medications with them in case they become stuck at work.
During a flood
Take shelter during the flood. Stay up to date on flood warnings and advisories through your phone, radio, or TV. Tell your employees to:
Stay away from bridges, basements, parking garages, and areas prone to flooding.
Never drive, walk or swim through floodwaters.
Avoid downed electrical lines.
Turn off power at the main breaker if water nears the circuits.
Practice proper form to avoid injury when lifting sandbags, which many people use to erect barriers to keep out water.
After a Flood Precautions
Flood hazards don't end when the rain stops. Continue to take post-flood precautions such as:
Ventilate work areas to prevent mold growth.
Throw away mold-damaged materials and disinfect wet items with a bleach-water mixture.
Employ goggles and gloves when handling anything that touched floodwaters.
Guard against hearing damage by providing earplugs to employees located close to loud cleanup equipment such as blowers or chainsaws.
Wear long pants and long sleeves when near standing flood water
Move upwind of activities that generate concrete, brick, or stone dust in order to avoid breathing in crystalline silica.
Stay out of buildings where flooding has caused extensive mold or structural weakness.
Wash hands thoroughly with soap and water before eating, applying lip balm, smoking, or doing anything mouth-related.
Decontaminate rain boots and gear exposed to floodwaters.
Use gas-powered generators outdoors only in order to avoid carbon monoxide poisoning.
Wear long pants and long sleeves when near standing floodwater, which can attract mosquitoes carrying West Nile Virus.
Do not drive in emergencies until authorities say it's safe.
#WorkCompWednesday Not currently an MBWCF member – click here to learn more about how to join!
https://www.pinnacol.com/blog/flooding-coming-protect-your-employees-before-during-and-after